Rotor blade extension
Increasing the yields from wind turbines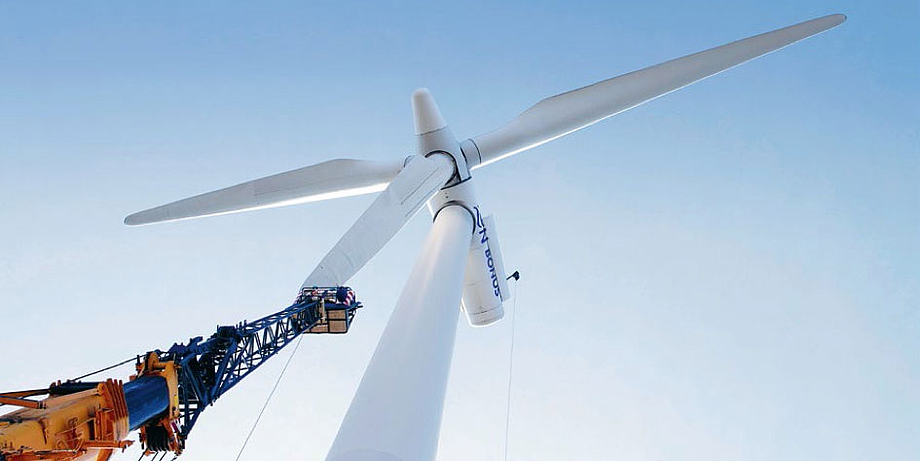 Enlarging the rotor diameter to increase yields
Rotor blade extension is a technology aimed at increasing the yields from wind turbines. By fixing an additional blade segment to the tip of the existing rotor blade, the rotor diameter can be enlarged. The method is thus designed for wind turbines that operate below their theoretical load assumptions (e.g. high-wind turbines at low-wind locations).
The rotor blade extension leads to a shift in the performance curve and substantially higher yields in the lower and medium load range - i.e. the range in which wind turbines usually operate for most of the year under normal wind conditions. Following successful testing of rotor blade extension for the 1 MW class in Germany and Portugal, development efforts have been extended to the larger 1.3 MW class turbines. Other prototypes are being developed as well.
The Group intends to market the technology worldwide, while also equipping the Group-owned wind farms with rotor blade extensions to generate significant efficiency increases and higher yields at relatively low cost.
For more information, visit www.rotorbladeextension.com