Citizen-owned wind farms
Local citizen investment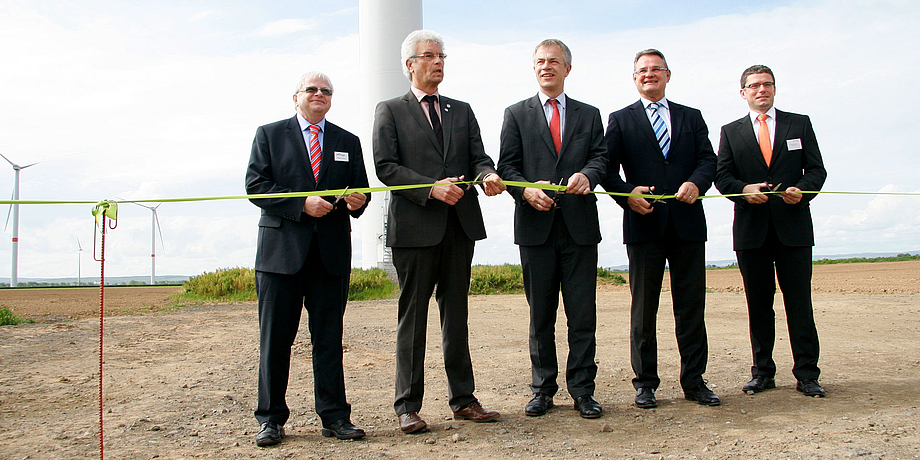 Joining forces to realise sustainable energy supply
We at Energiekontor have been planning wind farms for 30 years. As these projects generally affect the regional structures at the project sites, we have again been seeing a significant increase in interest from local people to become involved over the last few years.
Energiekontor AG aims to involve land owners, municipalities and the local community in realising its vision of sustainable energy supply in harmony with the environment and climate protection. One of our principles is to cooperate closely with all the local parties involved.
Citizen-owned wind farms offer many advantages to the local communities:
municipalities collect trade tax, while the community benefits from the local added value brought through the construction and operation of the wind farm.
Local businesses are given priority when construction work, service and maintenance are commissioned, parts of the annual lease paid to landowners goes to charitable institutions (e.g. climate protection fee/associations or foundations) and compensation is paid for the use of municipal infrastructure (roads, cable, easements).
Investing in citizen-owned wind farms offers attractive yields to local citizens. By acquiring an interest, they can directly partake in the profits of the projects, while also bearing a certain degree of entrepreneurial risk. Landowners receive lease payments.
All the local parties involved have monetary and non-monetary benefits from the regional value-added of marketing the power generated by the wind farm.