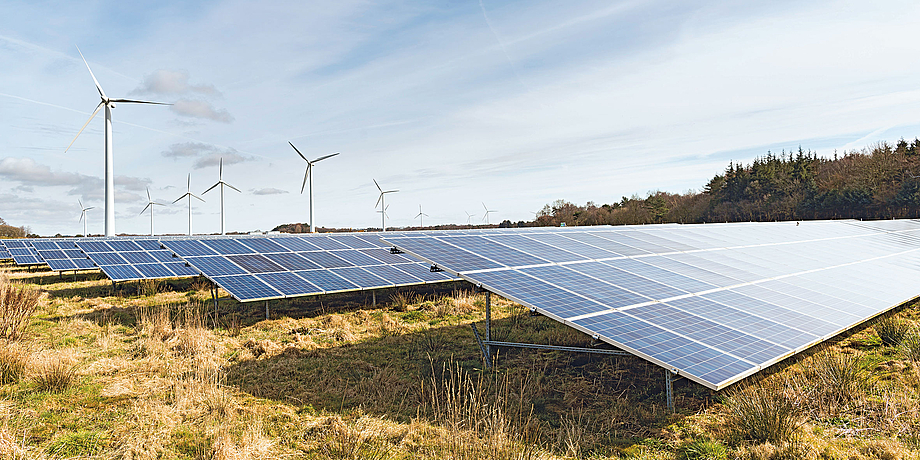 The Project Development and Sales (Wind, Solar) segment comprises project development for onshore wind farms and solar parks for sale outside the Group. This division handles the entire value chain from business development, planning and financing through to construction and/or repowering and the final sale of the plants.
It also covers the solar power project development business. Buyers for wind farms and solar parks include domestic and international institutional investors, private turnkey system buyers and members of local communities. An independent project company is formed for each wind farm or solar park project.
The repowering of old sites – i.e. the replacement of old facilities with new, more powerful turbines – is a key part of the Energiekontor Group's business activities. The Group completed its first repowering projects as early as 2001/2002.
---
Projects abroad
The Company has almost 20 years of experience in developing wind farms abroad and is one of the leading providers of foreign investments. The European Union supports the expansion of renewable energy sources: by reducing its energy needs by 20 percent until 2020 with the help of renewable energy sources and by wording a mandatory expansion target for its member states. The EU directive gives Energiekontor planning security both at a European and a national level.
The subsidiaries operated by the company in the UK (Leeds, Glasgow and Edinburgh) and Portugal (Lisbon) also create certainty. The local employees are very familiar with the geographical particularities of the country, its statutory provisions and permitting processes. They also have many years of experience in developing wind farms.
Tapping into new markets
Energiekontor is planning to tap into new foreign markets to ensure additional volume growth in the years to come. At present, Energiekontor is targeting the Netherlands, France and the US. Special emphasis will be placed on expanding the solar business in regions with attractive radiation conditions like the south of France and the southwest of the US. Instead of pursuing a pure acquisition strategy in foreign markets, Energiekontor prefers to use its own staff to analyse the conditions in new markets as this is more cost effective and to establish its own branch if the findings are positive.
---
Acquiring sites
Selecting a suitable site is crucial for a high quality wind farm. Energiekontor looks for and secures suitable wind priority areas that municipalities have designated or will designate for wind energy generation. The landowners receive individual offers, tailored to their location. Both sides benefit from the competence and expertise of the planner.
Erecting an environmentally friendly wind turbine on your land will bring you additional, long-term reliable income. The land is still available for agricultural or forestry use.
Energiekontor AG will assist you to this end. We are interested in:
examining your land regarding its suitability for wind turbines without any obligation
accompanying you throughout the entire permitting process
developing wind energy projects in all planning phases
planning and development partnerships
project financing and investment models
taking over on-going or finished projects
managing wind farms both commercially and technically
acquiring wind farms
As a long-standing partner of landowners, municipalities and producers, we work together to achieve mutual success with renewable energy projects across Germany.
Call us, we will gladly provide you with further information.