Operational management
Once a wind farm is connected to the grid, Energiekontor's operational management goes into action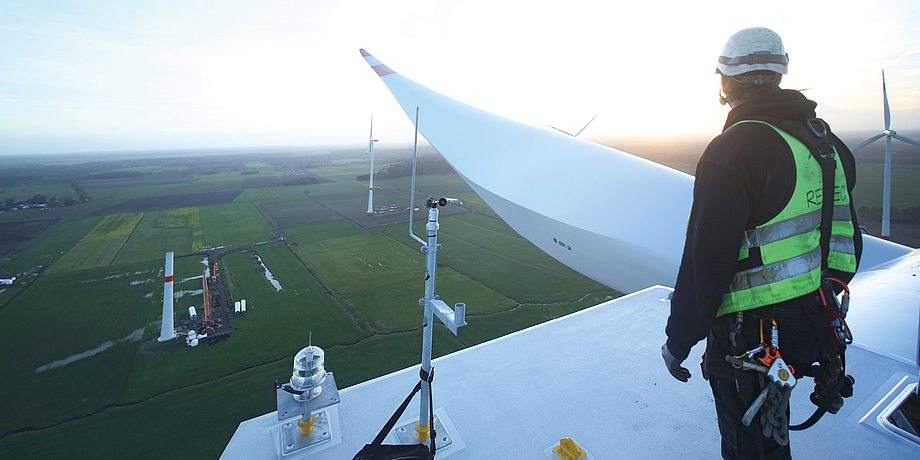 Energiekontor's operational management ensures smooth technical operations and takes charge of turbine maintenance. The engineers use remote access to check the condition several times a day. Technical faults can thus be detected and rectified immediately. Thanks to our on-call duty, this on-site service is available 365 days a year.
Commercial management of the wind farm is also part and parcel of the operational management package. The team manages the individual operating companies, calculates the income from power production and distributes the annual payout to the investors. It also looks after the unit holders of the closed-end funds by organising unit holder meetings and informing the limited partners about the technical and commercial status of their wind farm.
Preventive maintenance increases availability
Using forward-looking preventive maintenance can extend the service life of an entire project considerably, while simultaneously reducing costs for repairs of primary components significantly.
Energiekontor carries out forward-looking, regular condition analyses on the wind turbine systems, by e.g. verifying gearbox oil or carrying out a video endoscopy, making it possible to act in good time before revenue is impacted negatively due to suboptimal operating conditions or wear and tear. These measures minimize maintenance costs and, in some cases, improve the availability of the turbines to more than 99%.